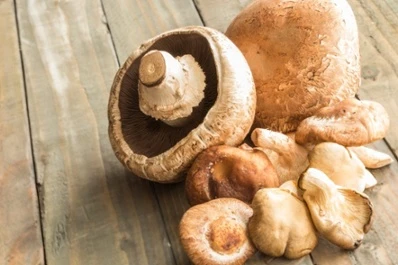 Our goal at AHCC Research is to provide you with all the information we can about building and maintaining a healthy immune system. All too often we meet people who are suffering from a disease or illness but have no access to important information about immune system health. Our mission is to change this by providing you with easily accessible information on immune health through our regular blog posts and website devoted to
AHCC and your immune system.
In this blog post, we're taking a deeper look at AHCC – highlighting how it can help you and your family build strong immune systems and live a healthy life. Whether you're suffering from a disease such as diabetes or cancer – or you struggle with excessive stress – your immune system is constantly under extreme strain trying to fight to keep you healthy or recover from illness. Read on to learn some facts on AHCC. We urge you to download our free
Patient's Guide to AHCC
and to share this guide with your friends and family. Remember, health is wealth – do all you can to support a healthy and active life.
AHCC is a functional food that is proven to support immune system health. Derived from mushrooms, this natural supplement has both immune system enhancing abilities and anti-inflammatory properties.
AHCC is not created from just one species of mushroom, rather it is a unique compound extracted from the hybridization of several subspecies of mushrooms. We suggest you read
How AHCC is Made
to learn the science behind how AHCC is made.
AHCC works to support your immune system by providing extra support when your immune system is compromised. Most acute and chronic conditions have one common hidden cause – compromised immunity. AHCC has the ability to turn up the dial on your natural immune system response, helping you fight all kinds of threat to your health. As you know, your immune system is designed to protect you from harm and threats to your health. You have two basic types of immunity: innate and adaptive. Your innate immune system is ready to launch an immediate attack against a threat to your health. Your adaptive immune system is a slower responder and produces a specific response to a particular microbe.
Your immune system is made of a number of different types of white blood cells and other cells. When you take AHCC, studies have shown that it has the ability to increase the number of key cells and immune system components including cytokines, NK cells, macrophages, dendritic cells, and T cells. Please read
How Does AHCC Work
for a detailed explanation of how AHCC works to support your immune system health.
Data from the treatment of over 100,000 people with different types of cancer has shown that AHCC treatment has been of benefit in 60% of cases. Further research shows that AHCC is particularly effective for lung, stomach, colon, breast, thyroid, ovarian, testicular, tongue, kidney, and pancreatic cancers. While chemotherapy is the most widely accepted treatment for cancer, chemotherapy does have many side effects that can be debilitating. In addition to being able to fight against cancer directly, AHCC also alleviates many of the side effects of chemotherapy, including:
Hair loss. Doctors have noted that chemotherapy patients taking AHCC did not lose their hair.
Nausea. Clinical studies in Korea and Japan have indicated that AHCC remarkably improves symptoms of nausea and vomiting in cancer patients.
Bone Marrow Suppression. Chemotherapy can inhibit bone marrow function, a life-threatening side effect because the body's key immune soldiers – the white blood cells – originates in bone marrow. AHCC has been shown to raise the white blood cell count of cancer patients by about 30%.
Liver Damage. One of the major drawbacks of chemotherapy is that it kills healthy cells in addition to cancer cells. Recent studies have shown that the impacts of chemotherapy on the liver can be alleviated with AHCC.
Download the
Patient's Guide to AHCC
and turn to page 35 for complete details on AHCC treatment benefits for cancer patients.
A clinical trial in Japan found that the 13 diabetic patients enrolled in the study experienced a significant drop in blood glucose and glycohemoglobin levels after taking AHCC for six months.
Recent studies have shown that AHCC has blood-sugar lowering effects that can be of benefit to those suffering from diabetes. To learn more about diabetes and AHCC, turn to page 55 in your Patient's Guide to AHCC.
You know the value of a healthy and strong immune system. AHCC is working in the background to enhance the tools that allow your immune system to keep you feeling your best.
Whether you're suffering from a cold or flu, excessive negative stress, cardiovascular disease, inflammation, or infection – AHCC can be your extra support system. Learn more about how AHCC can help you feel your best.
how AHCC can help you feel your best
.
We want to share with you everything we know about AHCC. To make this possible, we've put everything we know about AHCC and its immune system strengthening properties on our website and in our free
Patient's Guide to AHCC
, Browse our website, download our free guide,
read our blog posts
,
read our blog posts
,
read our FAQ
, and ask us any questions you have about AHCC. We want you, your friends, and your family to all reap the rewards of taking AHCC regularly. Health is wealth – do all you can to build and support a healthy immune system.