How To Keep the Summer Vibes Going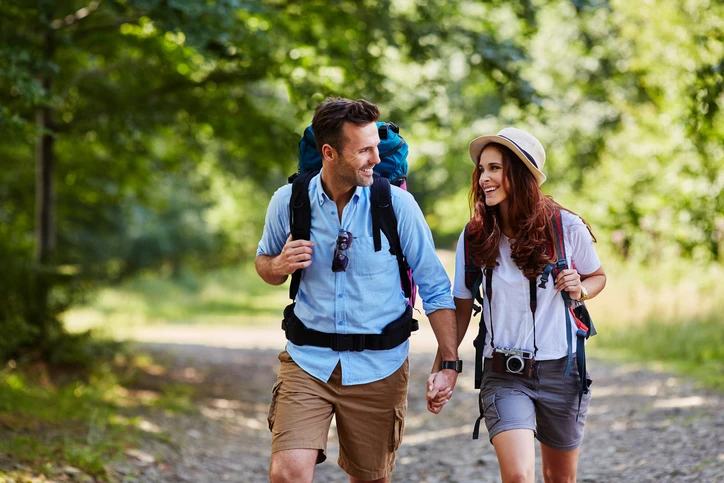 Yes, it's September but this doesn't have to mean the end of summer fun. All of us at AHCC Research have pledged to keep the summer fun going as long as possible. This means planning outings, getting together with friends, trying something new, and continuing to do everything we love to do in the summer. There is no reason for you to put an end to the fun activities and events that you enjoyed in the hot summer months. Yes, the kids might be back in school. Yes, you might have only a few vacation days left that you've set aside for holiday season. But this doesn't mean you have to stay at home and stop doing the things that brought you summer happiness.
After all, we know how important your overall happiness is to your health and well-being. When you're happy and enjoying yourself, you're more likely to eat better, to get better sleep, to get more fresh air, and to keep your stress levels low – this all adds up to a huge bonus for your
immune system health
. So, in the name of immune system health and happiness – we urge you to keep the summer vibes going for as long as possible. Visit the
AHCC Research Facebook community
page and tell us how you're going to keep the summer fun in the fall months.
Be A Tourist In Your Community
When was the last time you really explored your city, town, or the communities around you? It's pretty easy to get into a routine that has you visiting the same areas of your community and overlooking the highlights that draw tourists and others to your community. To help keep the summer fun going into fall, set yourself a challenge of visiting a new part of your community or surrounding area every week. This can mean visiting a long-forgotten museum, touring your city hall, visiting a park on the other side of town, getting in the car and stopping at the town three highway exits away, or checking out the must see places according to a site such as TripAdvisor.
Plan an entire day around your interests. Perhaps you're a history buff and you like good food. Plan a tour of your community that includes museums, art galleries, and choose a new-to-you restaurant for supper.
Go on a tour. Yes, book an organized tour of your own community. Spend part of or the entire day being shown the interesting sites and areas of your own community. You never know what you'll learn or who you'll meet.
Do something completely different. We want you to push outside your comfort zone here and do something you've never done before. Maybe your community has a ziplining park or an aerial park? Or maybe you've always wanted to try kayaking or take a tennis lesson? Get creative and think of the events that you've read about and thought "hmm, that sounds interesting". Now is your chance!
Follow your feet. Get in the car, on the subway, on the bus, or whatever and let your mind and feet take you on an adventure. Maybe there's a nearby community that has a fun Friday night movie event or you heard about a great apple orchard just down the road from your community or maybe you've always been curious about the small town next to your community. Get out and check these places out.
You know that the summer heat doesn't end on August 31. In fact some of the best days to be outside enjoying the fresh air are in the early fall months. Take advantage of the lingering summer heat and get back to your favorite summer hang-outs or visit those spots you didn't get to (but wanted to).
Hit the beach. There's nothing like a day at the beach to help you relax and recharge. Bring some beach blankets, food, drinks, a book, a stack of magazines, your flip-flops, and whatever else you need to spend a day hanging out. This is your chance to a visit a new-to-you beach or to do something different on your beach visit – rent a stand-up paddleboard, try waterskiing, lounge all day, go for a long walk in the sand, etc.
Street barbecue. One of the best things about summer is how everyone is outside. You get a chance to talk to your neighbors and spend more time just chatting. How about organizing a mid-September street barbecue? The kids can play together and even have a mini-Olympics with different sports/activity stations – basketball, road hockey, hopscotch, tag, etc. Enjoy an afternoon and evening of catching up with your neighbors and make the most of the lingering evening light and warmth.
Hike, bike, walk. Get outside and move your body. Walk over to the park, watch the kids play, read your book and forget about to-do lists. Plan an afternoon hike at a nearby park or hiking area – remember to pack some snacks, bug spray, and a map. Lace up your shoes and walk to a restaurant for a Sunday brunch or afternoon treat – it's amazing what you'll see when you walk instead of drive to a nearby location.
We know that with the onset of September, the days will soon get shorter and cooler, so make the most of this time. Tick off the things you wanted to do this summer but didn't get to. Plan for some special fall events such as visiting a pumpkin patch or apple orchard or tour a local winery or just sit outside and listen to the sounds of nature.
Really, do what made you the happiest during the summer. You'll feel better. You'll smile more. You'll be healthier. And chances are, your good summer vibes will catch on with those around you. Wouldn't it be amazing if everyone you knew was smiling and enjoying the fall months?