Foods to Boost Immunity – AHCC Research Association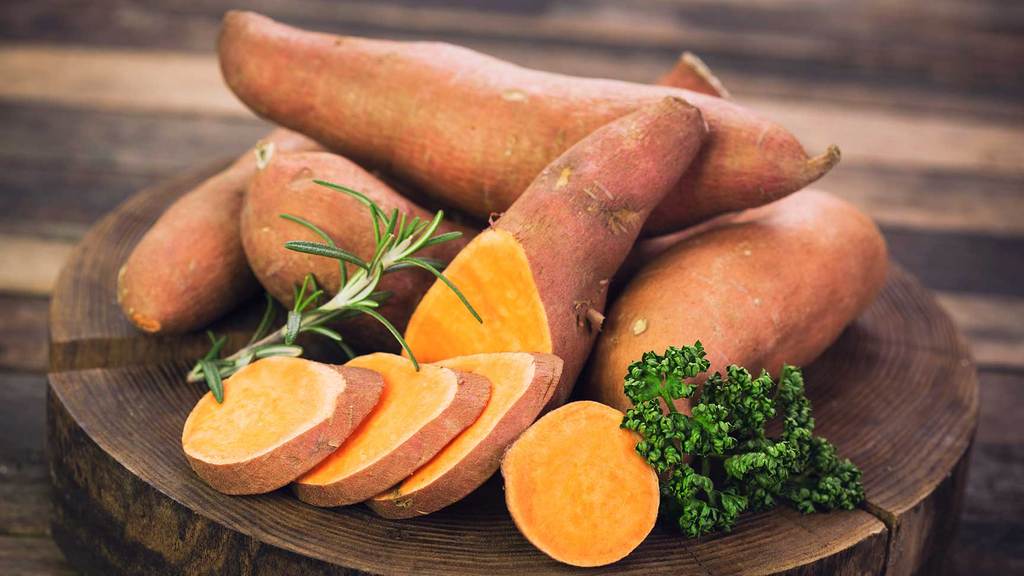 It's the winter and this means it is peak cold and flu season. It seems that everyone around you is coughing, sneezing, and generally not feeling well. This is exactly why we want to shine the spotlight on how to eat to boost your immunity in the winter. Food is your superpower. When you eat foods that have proven immune system boosting properties, you help fortify your body against winter colds, flus, viruses, and bacteria.
As you know your immune system is your first line of defense against infection and illness. The stronger your immune system, the better off you are. To help you stay healthy and strong this winter, we've put together a list of the 5 foods to eat to boost your immune system in the winter. As always, we want to hear from you. What is your go-to immune system boosting winter food or recipe? Do you have a favorite immunity boosting hot drink or soup that makes you feel as healthy as it looks? Share your winter immune booster foods and recipes on the AHCC Research Facebook community page
EAT THESE
5

FOODS TO BOOST IMMUNITY IN THE WINTER
These 5 winter immunity boosting foods are easy to cook, taste delicious, and are extremely versatile. Feel better. Do more. Stay healthy. Remember, you are what you eat.
Sweet Potatoes Sweet potatoes are not your average potato. Rich in Vitamin A and beta carotene, sweet potatoes are a super versatile vegetable. Add them to curries, roast them in the oven, poke a few holes and microwave them for a quick side dish, top them with peanut butter, almond butter, fruit, yogurt, poached eggs, or guacamole. Eat them for breakfast, lunch, supper and on-the-go for a healthy and versatile snack.
Benefit from the powerful antioxidant properties of beta carotene and immune boosting Vitamin A. Try these two sweet potato recipes: Loaded Breakfast Sweet Potatoes and Creamy Thai Carrot Sweet Potato Soup
Chickpeas These little nuggets are packed full of Zinc. There is a reason why people tell you to take your Zinc when you feel a cold or flu coming on. Now, we want you to eat your chickpeas to benefit from the immune boosting properties of Zinc. Enjoy chickpeas in soups, stews, as a dip or spread, roasted and seasoned for a crunchy healthy snack, or added to salads. Try these two chickpea recipes: Spiced Chickpea Stew with Coconut and Turmeric and Coconut Red Curry with Chickpeas.
Ginger The spicy heat that comes from ginger not only adds zing to your soups, stews, teas, and stir fries, but gives you so many immunity boosting benefits. Ginger is ideal for reducing nausea, boosting your immune system, and helping to soothe a sore throat.
Keep it simple with sliced ginger boiled in water for a soothing and warming tea. Add ginger to desserts, curries, stews, soups, and anything that needs a bit of heat and spice. These two recipes are a great way to get more ginger in your diet: Immune Boosting Ginger Tea and Healthy Chewy Ginger Molasses Cookies.
Mushrooms Mushrooms are a true superfood. In fact they are so powerful that AHCC is derived from healing mushrooms Mushrooms are immune-boosting and anti-inflammatory superfoods that enable better gut health and digestion. We want you to take your AHCC and eat your mushrooms. These two mushroom recipes are very popular in the AHCC Research lunchroom: Mushroom Grilled Cheese and Marinated Mushroom Salad.
Yogurt Yogurt is your digestive system's best friend. The healthier and stronger your digestive system and gut bacteria, the stronger your immune system. Yogurt contains probiotics and other digestive enzymes that help populate your gut with healthy bacteria that strengthen your immune system. Yogurt is convenient and can be used as a savory or sweet ingredient. One of our favorite ways to eat yogurt is to add it as a topping to chopped frozen fruit or to stir a spoonful or two into oatmeal. These two yogurt recipes are easy to whip up and will leave you feeling satisfied: Banana Mango Yogurt Smoothie and No-Bake Sheet Pan Lemon Yogurt Tart.
IMMUNE SYSTEM HEALTH YEAR ROUND
At AHCC Research, one of our goals is to help you understand the power of your immune system. You need a strong and healthy immune system to withstand the daily onslaught of germs, bacteria, and viruses. For anyone dealing with cancer, an auto-immune disease, Diabetes, infections, liver disease, chronic stress, cardiovascular disease or inflammation – immune system health must be a top priority. Eat these 5 winter immune booster foods and
take your AHCC
year-round to give your immune system the extra support it needs to keep you healthy and well.