Eat More Mushrooms this Summer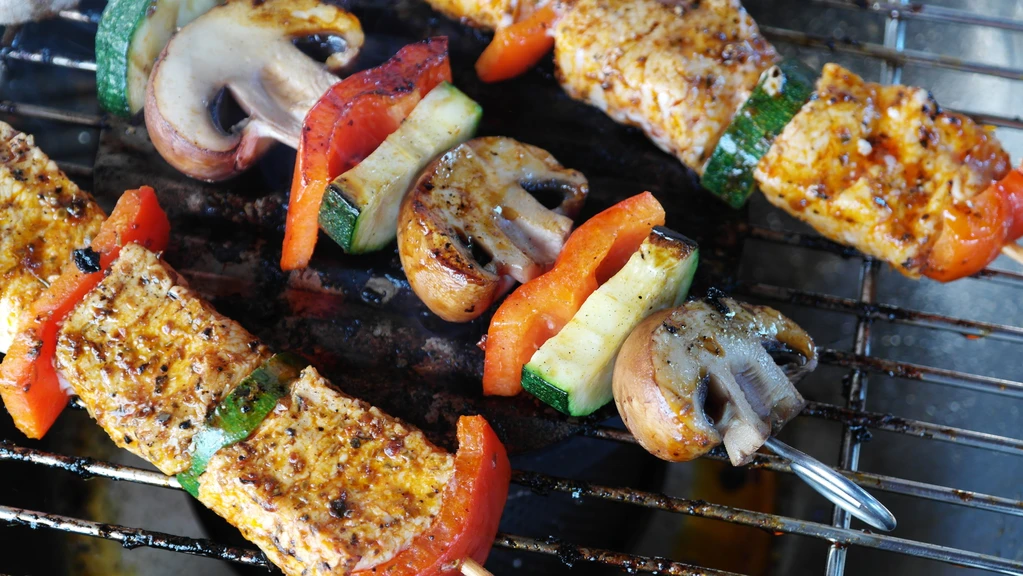 Make this the summer that you do something great for your immune system health that tastes delicious.
When you're thinking of your breakfast, lunch, and supper plans – think mushrooms. As you can guess, we're very much pro-mushroom.
Mushrooms are a true superfood and are considered to be one of the top health-promoting foods available. A recent study suggests that 50% of edible mushrooms are functional foods – foods that have a positive impact on your health that goes beyond the basics of nutrition.
AHCC is a functional food made from a unique compound extracted from a hybridization of several species of mushrooms.
AHCC turns up the dial on your immune system with its immune system enhancing abilities and anti-inflammatory properties. At its core, AHCC is derived from healing mushrooms
And this is why we're superfans of all things mushrooms here at AHCC. We want you to feel great, eat delicious food, and do everything you can to support your immune system health.
We want you to have a strong and healthy immune system. We know the immense benefits of AHCC for your health and we want you to reap the same health benefits as Lillian Kreppel.
After undergoing chemotherapy and radiation for HPV-related cancer, Lillian was struggling to fully recover from the impacts of the cancer treatment. Fortunately, Lillian was advised by her gynecologic oncologist to take AHCC. It took just one month of taking AHCC for Lillian to rebuild her white blood cells and get her energy back.
WHAT ARE THE HEALTH BENEFITS OF MUSHROOMS?
The health benefits of mushrooms include:
Digestion support. Mushrooms are a prebiotic food and are therefore super important for strengthening and building powerful gut bacteria. Eating mushrooms can help balance the bacteria in your microbiome – improving the health of your entire body – particularly your immune system.
Cancer and mushrooms. Mushrooms are rich in proteins called lectins. Lectins are recognized for their ability to help the immune system defend against and destroy cancer cells.
These health benefits are exactly why we at AHCC are mushroom evangelists – eat mushrooms and take your AHCC – your body and taste buds will thank you.
THE BEST WAYS TO EAT MUSHROOMS IN THE SUMMER
The great thing about mushrooms is that you have so many options and they are super easy to prepare, cook, and eat. Whether you're a vegan, vegetarian, omnivore or something in-between – mushrooms are for you.
We've put together our favourite ways to cook and eat mushrooms in the summer. Please remember that you should be very careful about picking wild mushrooms – some wild mushrooms are poisonous to humans.
HOW TO EAT MUSHROOMS FOR BREAKFAST
Yes, you can eat mushrooms for breakfast. Think of adding mushrooms to your scrambled eggs, to sautéing mushrooms and adding them to your toast, or a breakfast casserole with mushrooms and other immune-boosting vegetables.
HOW TO EAT MUSHROOMS FOR LUNCH
Mushrooms are so versatile that you can add them to practically anything (maybe not smoothies). Some of our favourite ways to eat mushrooms for lunch include in salad, grilled cheese sandwiches, in tacos, or as a
HOW TO EAT MUSHROOMS FOR SUPPER
Keep your supper preparation fast and easy with these top mushroom recipes. The great thing about these recipes are the leftovers – perfect for lunch (or breakfast) or a quick reheat for supper the next day.
HOW TO EAT MUSHROOMS FOR DESSERT
This is not a joke – you can eat mushrooms for dessert. Candy cap mushrooms are very rare and delicious – they taste like maple syrup. These are an ideal mushroom for dessert recipes, however if you can't find candy cap mushrooms – we want you to try this chocolate mushroom cake.

Decadent Chocolate Mushroom Cake And now it's your turn – tell us how you eat mushrooms in the summer. Share your recipes on our AHCC Research Facebook community page and on Twitter. Help us spread the great news about the health benefits of this versatile and delicious vegetable. And if you come up with a mushroom dessert recipe – please share it!
If you happen to be in a trendy café or coffee shop that is offering mushroom lattes, mushroom hot chocolate or mushroom tea – do give these drinks a try. A few of us in the AHCC Research office are addicted to
mushroom hot chocolate
Here's to a healthy summer that is packed with immune-boosting meals featuring mushrooms, fresh air, relaxation, long days at the beach, and of course your daily dose of AHCC