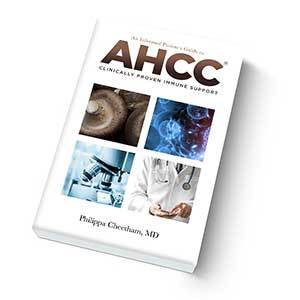 Our goal at AHCC® Research Association is to make sure all of your questions about AHCC® are answered. To help accomplish this, we've put together a list of books below that highlight the health benefits of and science behind AHCC®. The Patient's Guide to AHCC® can be requested directly from us – learn about the science behind AHCC® and how you can benefit from this scientifically proven all-natural superfood.
Provides Valuable Information on the Japanese Medicinal Mushroom Enhancer That Can Help Treat Cancer, Chemotherapy, Side Effects, Hepatitis, Inflammation, Chronic Fatigue Syndrome, and Other Chronic Diseases
By: Dan Kenner, Ph.D., L.A.C.
ENGLISH BOOKS THAT HIGHLIGHT AHCC®